Capital West Advisors' mission is to provide high quality business plan writing and capital introduction services at the most competitive prices in the industry. Capital West Advisors, headquartered in Los Angeles, CA, launched in early 2006 and has provided business planning and capital introduction services to several hundred clients across the U.S. and around the world in a wide array of industries including:
Internet
Consumer Products
Food & Beverage
Real Estate
Services
Restaurant
Retail
Health Care
Energy
Apparel
Medical Device
Software
Biotechnology
Communication
Construction
Film/Music
Our Management
Capital West Advisors' management consists of several highly experienced Managing Directors and Advisor/Consultants, which are supported by several Associates. The following are the biographies of the management team:
Seth L. Schwartz
Managing Director
Los Angeles, CA
Seth Schwartz has over 15 years of business planning, financial planning, and investment banking experience. He has served in a variety of senior business development and investment banking capacities with several prominent financial services and business planning organizations over the last decade. He has experience in a wide array of industries including Retail, Restaurant, Real Estate, Internet, Software, Life Sciences, Health Care, Communications, Info Technology, Consumer Products, Services, and Food/Beverage. Prior to Capital West Advisors, Seth was a General Partner of JumpStart Capital Resources, a full-service business planning, business development, and consulting firm specializing in start-up, early stage, and growth stage companies, which included developing the start-up business plan for ThinkProducts. Prior to JumpStart Capital Resources, he was the Director of Business Development at Abraham Publishing Group, a leading provider of strategic business and marketing consulting that served a wide range of companies from start-up companies to Fortune 500 companies. Prior to Abraham Publishing Group, he was a Senior Associate for two years at the Kriegsman Group, a boutique investment banking firm, where he assisted several companies to procure capital primarily for biotechnology, information technology, medical device, health care, and Internet companies. Seth received his Bachelors of Business Administration degree from the University of Michigan, Ann Arbor.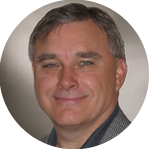 Michael Kuryla
Managing Director
Los Angeles, CA / Toronto, Canada
Michael's core competencies include financial planning, financial analysis, M&A, strategic planning, and IT management. Michael has experience in many industries including transportation, business to business services, manufacturing, internet marketing, consumer products, retail, information technology and consulting services. Prior to CWA, Michael was CFO of Lux Beauty Group, where he performed financial planning, accounting, and helped to procure equity financing, equipment financing, and A/R financing. Prior to this position, Michael was an independent financial and strategic consultant for 8 years for several companies including Strategic Pricing Solutions, Sage Connex, Unifi Capital Management, Cartasite, and Marketing4TheWeb, in which, his primary duties were financial planning, capital raising, and strategic planning. Before this, he was Senior Vice President of Finance of Budget Truck Rental. Prior to this position, he held various positions with ADP including V.P. of Finance and CFO and then VP Money Movement for ADP Canada and then V.P. - Strategic Planning & Development for ADP's Major Accounts Division. Prior to this, he worked at Ryder System, Inc. for 17 years, where he was the V.P. of Marketing Planning after holding various finance positions including Group Director - Corporate Planning. Prior to this, he was a Financial Analyst at Ford Motor Company. Michael earned a Master's of Business Administration Degree from the Wharton School of Business at University of Pennsylvania and a Bachelor's of Business Administration Degree from the University of Notre Dame.
Joe El Rady
Managing Director
Los Angeles, CA
Joe El Rady has over 15 years of consulting, capital raising, and financial planning experience. Joe has served in a variety of positions at financial organizations and has experience with a wide array of industries including Healthcare, Manufacturing, Consumer Products, Telecommunications, Internet, Retail, Real Estate, Finance, Food & Beverage, Film & TV, Plastics & Packaging, Basic Industrials, Franchising, and Gaming. Prior to CWA, Joe was a principal at the Frontier Group, a Private Equity Firm founded and chaired by Frank C. Carlucci, former US Secretary of Defense and former Chairman of the Carlyle Group, where he helped to manage a portfolio that includes Utopia, a $1.2 billion ocean liner with 200 residences, a 200 room hotel, and casino. Prior to this position, Joe was a Director at Revolution Prep where he managed the finances and operations of 2 business units, led a cross-functional team, and coordinated with functional department heads of sales, marketing, and business intelligence. Joe started his career as an Associate for 2 years at Houlihan Lokey, where he focused on private placements of debt and equity securities in connection with restructurings, re-financings, leveraged buyouts, re-capitalizations, growth capital, and acquisitions. He has also as taught economics and finance at the UCLA Extension program. Joe earned a Master's of Business Administration Degree from the Wharton School of Business at University of Pennsylvania and a Bachelor's Degree in International Relations from Stanford University, where he graduated with honors.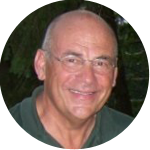 John V. Celms
Advisor/Consultant
Los Angeles, CA
John Celms is a seasoned executive with over 25 years of corporate finance, investment banking, and international business experience. His industry expertise includes Information Technology, Alternative Energy, Telecommunications, Chemicals, Financial Services, Engineering, Software, Internet, and Manufacturing & Distribution. Prior to Capital West Advisors, John was CEO of Hart Crowser, a financially troubled national environmental engineering company which under his direction was restored to profitability within two years. Prior to Hart Crowser, he was President/CEO of Seattle Silicon, a venture capital funded fabless semiconductor company designing proprietary ASICs. Under his leadership, Seattle Silicon was recognized as a Delotte & Touché Washington Technology Fast 50 company for two consecutive years and was successfully sold in 1999. He spent eight years as a Managing Partner for the Clarion Group, a Seattle corporate finance company helping northwest based businesses access investment capital. As such, he was instrumental in the financing of numerous companies primarily in the technology sector. John has worked throughout the United States, Hong Kong, and Eastern Europe. John has served on the boards of Hart Crowser Engineering, Seattle Silicon, Precision Digital Imaging, Digital Harmony, Puget ChemCo, KAYU TV, and the Pacific Lutheran University Business School Advisory Board. He holds a Master's of Business Administration Degree from Harvard Business School and a Bachelor's of Arts Degree from the University of Washington.

Robert J. Wildeman
Advisor/Consultant
Chicago, IL
Bob Wildeman is a diverse senior executive with over 20 years of investment banking, operational and business development experience. He has managed consulting for companies in a wide range of industries for start-up, middle market, and Fortune 100 companies. Bob's industry experience includes Alternative Energy, Financial Services, Manufacturing, Education, Food & Beverage, and Business Services. He has expertise in cost containment, operational efficiency, finance and capital structure. For several years, Bob was Chief Operating Officer and Managing Director of a $200 million investment company. Prior to that, he was a Director for a global financial services firm. For many years, Bob was also a Director and initial hire for a global alternative investment firm that now has over 1,200 employees and over $14 billion under management. Also, Mr. Wildeman has successfully launched companies with a special emphasis on infrastructure and liquidity. Bob earned a B.S. in Finance from Michigan State University and completed his MBA at the University of Chicago with a double major in Finance and Strategy.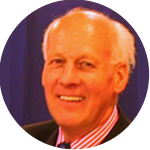 Joseph T. McColgan
Advisor/Consultant
New York, NY | Boston, MA
Joe McColgan is a seasoned executive with a strong focus on change management and corporate improvement. His major area of activity has been in restructuring companies to release their potential and thereby optimize stakeholder value. He has over 35 years of experience across diverse business sectors, including Manufacturing and Supply Chain, Information Technology, Medical Devices, Financial Services, Software Development, Internet, Engineering Services, and Real Estate. Joe has acted as a consultant and interim CEO for organizations from a wide array of industries, which has included generational transitions, bankruptcy proceedings, general crisis situations, and shareholder suits. Joe has held management positions at several large companies including Garden State Paper, Technical Tape, Sun Chemical, Fabricated Systems, and UPACO Adhesives. Joe holds a a Master's Degree in Business Administration from Harvard Business School and a Master's Degree in Engineering from Yale University.